Welcome to Fossati PR, a public relations agency specializing in the audio-visual industry. Our clients come from a wide range of sectors including Pro AV, Broadcast, Digital Signage, Pro-Audio, VFX, Cinema, Animation, Live Sound and Lighting.
With headquarters in Alicante (Spain) and offices in Madrid and Buenos Aires (Argentina), Fossati PR specializes in helping international companies, including manufacturers and integrators, to increase their media presence in Spain and Latin America. At the same time, we support Spanish firms that want to cross borders by placing them in strategic publications all around the world.
Here at Fossati PR we are experts in technical and effective copywriting with an understanding of how to successfully pitch and place stories. The result is a consistent and proactive approach that enables us to pursue editorial opportunities in the media. Thanks to our personal contacts with the key editors of magazines specialising in AV and entertainment technology we ensure that our clients are constantly in the public eye.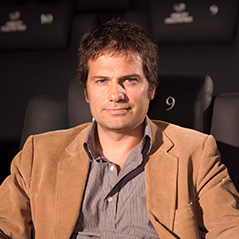 The founder, Ignacio Fossati, is a former journalist who has worked in the AV/entertainment technology industry for over 15 years, initially as the editor-in-chief of Cinevideo 20 (Spanish magazine for cinema industry professionals) before moving into public relations for various Pro AV and Broadcast companies. He is a member of AVIXA and an AVIXA-Recognized AV Technologist.